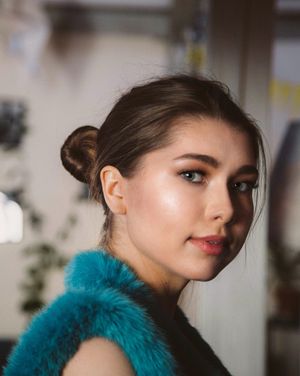 Her songs, usually setting the listeners in a dreamy romantic mood, are imbued with gentle piano melodies, soft voice, tender poetry, and an infinite aspiration towards the attainment of 'mong' which in Taliya's native Tatar language denotes sublime 'soulfulness' and 'lyricism'. 
​ 
In her compositions, Taliya often blends the Tatar motifs that reflect her origins with classical and jazz rhythms striving to preserve a unique cultural heritage of Tatar music and creatively re-think other Eastern and Western approaches to sonic expression. 
​ 
Apart from composition and songwriting, Taliya Hafiz is currently conducting an ethnomusicology research at Durham University (UK) and works as a music journalist.  She is open for collaboration in songwriting, film scoring, and for other projects in spheres of music and cinema across the world. Her heart beats also for Latin American / Ballroom dances and healthy cooking. 
Music, for Taliya, is one of the most evanescent and miraculous realms of art in its purest form: as permeated by the divine, mysterious, and spontaneous spirit. It is always a dialogue and a spiritual practice, a journey of discoveries through reconnection and creation. You are dearly welcome to follow this journey with her delving into the magic that transcends time and space...