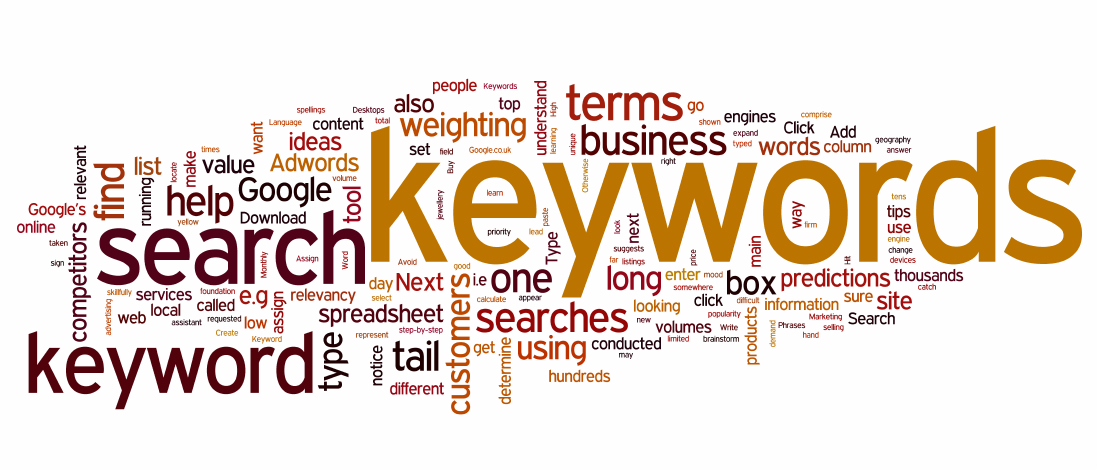 Free Keyword Research 
"Research is formalized curiosity." – Zora Hurston
Curiosity is great to have when you start Keyword Research for your website. Which keywords would make your website appear high in search results? Which words do potential customers use to find a business such as yours? These are questions that you need to think about when researching keywords. 
While keyword research has evolved over the years, the need to understand user intent through keywords will always remain a high priority for any successful digital marketing campaign. You cannot simply create content for your website using only the terms that you are familiar with as a provider of specific products or services. You need to obtain insights into how people are searching in your space and the terms that they are using. 
You also need to think about how to target the keywords once you have come up with your list. Each of your pages should be optimized for specific keywords and a single keyword should never be targeted on more than one page. 
The best way to come up with a useful list of keywords is to first map out all of your pages (category pages, product pages, guides, etc.), then choose the most appropriate keywords to target on each page. Remember to keep your chosen keywords relevant to the content. Ask yourself the question "If I searched for this keyword and landed on my page, would the content be relevant and potentially answer my query?". If not, chances are that you will see a high bounce rate, that's if you even manage to rank for the keyword. 
Free keyword research tools 
To make the process of keyword research easier, we have provided a list of free keyword research tools. 
Google is no doubt the master of all search engines, with billions of users around the world. Google offers a free keyword research tool – Keyword Planner, which provides invaluable insights to help get you started. 
This tool was originally created to carry out keyword research for paid campaigns using Google's AdWords platform. However, it can also be used to research organic keywords, providing estimated global/local monthly search volumes for keywords (i.e. their popularity) and their competition (i.e. how difficult they are to rank for) for organic search. 
Keyword Planner can also be used to identify trends and forecasts related to keyword volumes, as well as helping to generate ideas for new keywords based on a seed list of keywords, or content from web pages by adding URLs. 
You must have a Google Adwords account to use this tool, but you can sign up for free. See the Keyword Planner Guide for more information on how to use the tool to its full potential. 
Using the competition and volume data, it's possible to identify low hanging fruit, allowing you to target keywords 'Medium' or 'Low' competition keywords that have a comparatively high number of 'Global Monthly Searches' or 'Local Monthly Searches', depending on your target audience's location. 
NOTE: The figures provided are not 100% accurate. It is advisable to use other tools in order to collectively decide on the best keywords for your website's content. 
Here's another great reason why you should have a Bing Webmaster Tools account. Bing's Keyword Research tool allows you to generate keyword ideas by entering any keyword, with the ability to set the country and language. The tool then returns search volumes, trends and average CPC/Bid data based on up to 6 months of data from Bing's search engine. 
It's also important to look at the keywords that you're already ranking for, as well as those that are generating impressions. You may be unaware of valuable keywords that your pages rank for on page 2 or 3. The 'Search Keywords' section in Bing Webmaster Tools helps you to identify these gems, providing you with details of the keywords that generate clicks and impressions, along with click-through-rate (CTR) and average positions in Bing. 
Google Search Console provides a similar tool to Bing's Search Keywords, but on steroids. 
Search Analytics can be found under the 'Search Traffic' section and provides details of the keywords that drove clicks to your website, based on data for up to the last 90 days. The difference with Google's version is that you can filter the data to put extra context around the keywords, such as filtering by country to see keyword popularity based on country, which can be useful when carrying out keyword research for websites that service more than one country. 
You can also filter by query, which is useful when looking at branded queries, or when looking at specific words. For example, only show keywords that include the term "SEO". The graph also allows you to spot trends in across the available metrics and compare week-on-week or month-on-month. This can help you to drill down and monitor progression over time, allowing you to answer questions like "have my branded keywords received more clicks in the last month compared to the previous month?", "has the CTR improved?", "did average positions in Google improve?". 
The WooRank Advanced Review is our next recommended tool for obvious reasons. However, there is an unbiased reason for this recommendation too. If you sync your advanced review with your Google Analytics Account from the Settings page, we provide the top search queries that already drive traffic to your websites. Note that we've recently introduced the new Top Search Queries feature, which you can see below: 
You can use this data to find keywords that you already rank for, then improve your content and better optimize your pages with these keywords in mind. 
WooRank's Keyword Tool also allows you to track your website's position in Google (based on the location your set), so you can easily track your progress. 
Keywordtool.io has a free version that allows users to generate related keyword ideas when entering an initial keyword. One of the great things about this tool is that it also gives the option to select localized Google domains, together with language, so it can be useful for keyword research for international campaigns. 
The tool also has a paid version, which provides search volume, CPC & competition metrics. Keywords can then be sorted by any of these columns. 
SEMRush is a paid tool, but does allow some free usage which is capped daily. It is a comprehensive tool that gives you information ranging from related keywords and trends, to sites that rank and/or bought ads for the search term. 
Free users are limited to 10 queries per day. 
Übersuggest is a useful tool that helps you to build out your list of keywords using suggestions offered by Google Suggest. 
Simply enter a keyword, choosing your country and search type (web, images, etc.) and Übersuggest will provide a list of related keywords. The tool claims to provide keywords that are not available in the Google Keyword Planner. 
Once you have your list of keywords, you can download or copy and paste them then run them through Google Keyword Planner to find out which ones are worth targeting (based on associated search volumes and competition). 
Another interesting Google product is Google Trends. It provides you with a selection of popular keywords which correspond to your keyword, based on the latest search trends. It also gives you a graphical representation of the changing trends over time, along with the countries and cities the keyword is searched in. 
Keyword Spy is a great free keyword research tool which can also be used to track your keyword competitors. This tool shows the keywords used by your competitors in their advertising campaigns using Google Adwords, Bing Adcenter and Yahoo Search Marketing. Its database is updated daily. You have the option to either enter the domain or the keyword you target. For keyword research, after you enter your target keyword you will get a list of 20 related keywords along with their search volume, as shown below: 
To view more information about your keywords, you need to sign up for a lifetime free trial account. 
Spyfu is a very handy and free competitive keyword research tool. There are two ways in which you can have your keyword researched in Spyfu: 
Enter your website's URL: It shows the top keywords that the website ranks for both via paid advertisements and organic search. Use it for a competitor's website, too. 
Enter the Keyword: It shows the sites that rank for the keyword. 
Keyword Discovery is yet another free tool that allows you to analyze a list of over 100 search terms related to your chosen keyword. It shows the number of times each keyword or phrase has been searched over the past 12 months. It uses its own global database that consists of data collected from over 200 search engines. 
Mergewords is another tool that can help you to build out keyword lists by combining lists in every possible combination. This can be particularly useful when targeting keywords based on location. 
Once you have your list, you can run it through Google Keyword Planner to identify which ones are worth pursuing.
Final thoughts 
We hope you found some of these tools useful. It's worth noting that if you don't have any content that suits a particular keyword, you can always create it. Just remember to make sure that the content answers the search query that you're trying to target. For example, somebody searching for the term 'Log Cabins Phoenix' is not going to be satisfied with a page that offers log cabins for sale in New York. 
Would you add any other keyword research tools to this list? Please share your thoughts in the comments section.