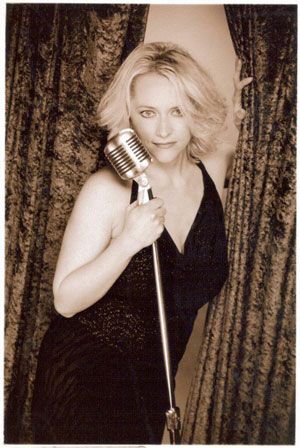 Suzanne Grzanna: "DAYbreak" – a potpourri that is sure to please most jazz aficionados 
She's chic, gorgeous and immensely talented. Suzanne Grzanna's latest offering,"DAYbreak", is a musical potpourri that is sure to please most jazz aficionados. A superb sax player, an already highly nuanced vocalist and a promising composer, Suzanne is a triple threat who may very well be one of the key figures in defining the direction jazz will be heading in the 21st century.  
She's won multiple awards and performed at prestigious halls such as the Blue Note, Birdland, Preservation Hall, Cinegrill, and the Hollywood Bowl. Suzanne has had sit-­‐ins with players such as Frank Morgan, Dave Hazeltine, Bryan Lynch, Betty Carter, Ray Brown Jr., Charles McPherson, John Hurd, and Jeff Goldblum to name a few. 
There's a ton of variety on "DAYbreak", everything from the stunning opening arrangement of Little Willie John's "Fever"to the sassy smart instrumental of"Daybreak", the unsentimental poppy sweetness of "It Had To Be You", not to mention the balls out straight ahead hipness of "Mercy, Mercy, Mercy" and the tour de force swing, "Almost Like Being In Love".  
Her singing vibrato timbre on this tune simply has to heard to be believed. Is there nothing that this woman can't do? Apparently not. And the fact that she sings and plays, equally as effortlessly, puts her in a class by herself.  
Spread the word, there's a new lady in town:Suzanne Grzanna's, and she's bringing her 'A' game to the area of music called Jazz and Swing. And what a refreshing brew it is. What I love about this CD is the variety on offer.  
The bonus that Suzanne has is that along with her skills as a saxophonist, she has a great voice that I would imagine, along with her looks, would make her a marketing dream. But she still has to deliver the goods, and she does. This is a solid set that should make this lady a star, if there's any justice in the music world.  
Though already an acclaimed performer, Suzanne Grzanna, no doubt, has a tremendous future as a group leader on stage and in the studio. She has a lithe, airy and lovely golden-toned voice; has prodigious, fleet-fingered and sinuous saxophone technique; and produces or interprets artful musical compositions. And she often does this in a spellbinding manner.  
If you're a jazz head (or not) and you're looking for the next wave of classic recordings and talent in that idiom, get "DAYbreak" and rejoice. Suzanne Grzanna's voice is awesome, her playing is solid, and the songs are intriguingly arranged.  
While her accompanying band made up of Ray Tabs (Keyboards), Hal Miller (Bass), Andy LoDuca (Drums), and Scott Currier (Keyboards – 'Daybreak'), are more than capable of taking your breath away. The album seems to be packed with talent, but that combination of voice and saxophone is something else altogether! 
FEATURED ON JAMSPHERE MAGAZINE