"She is Everything", Why this project?
Once upon a time, walking used to be one of my most pleasurable moments. But today it is one of my most painful moments in life Walking over the cracking sound of suffering bees smelling the burning fires of the beautiful rainforests. The animal kingdom screaming out of SOS. We are humans, a bi-product of love and master creation of Divine how can we possibly allow this to happen? Awaken now the time has arrived. Regardless of color, religion or beliefs  Let's all come together and raise our vibrations. Help our mother EARTH the only home to our own kind become whole again. She is everything we have! 
Melody Composed and performed by: Art Tawanghar
Cello: Roxane Genot
INSTRUMENTAL VERSION
She is Everything ft Roxane Genot in 432Hz
Art Tawanghar
"Indeed, there is the emotional factor to this piece of music. However, let's not forget about its inherent beauty. Whether you know what this composition is about or not, it's still features an enjoyably memorable melody. It has a cinematic quality, as well, and it's not difficult to imagine hearing it played over the closing credits to a motion picture." - Dan MacIntosh
" I have gotten familiar with some of his compositions but never heard anything quite as cinematic and grand as "She is Everything ft Roxane Genot." The music on this release feels like it would be appropriate in an epic scene in something like a Game Of Thrones. It's large in scope and features a rich range of instrumentation." - Jamie Funk
She is everything ft. Roxane Genot Cello Instrumental version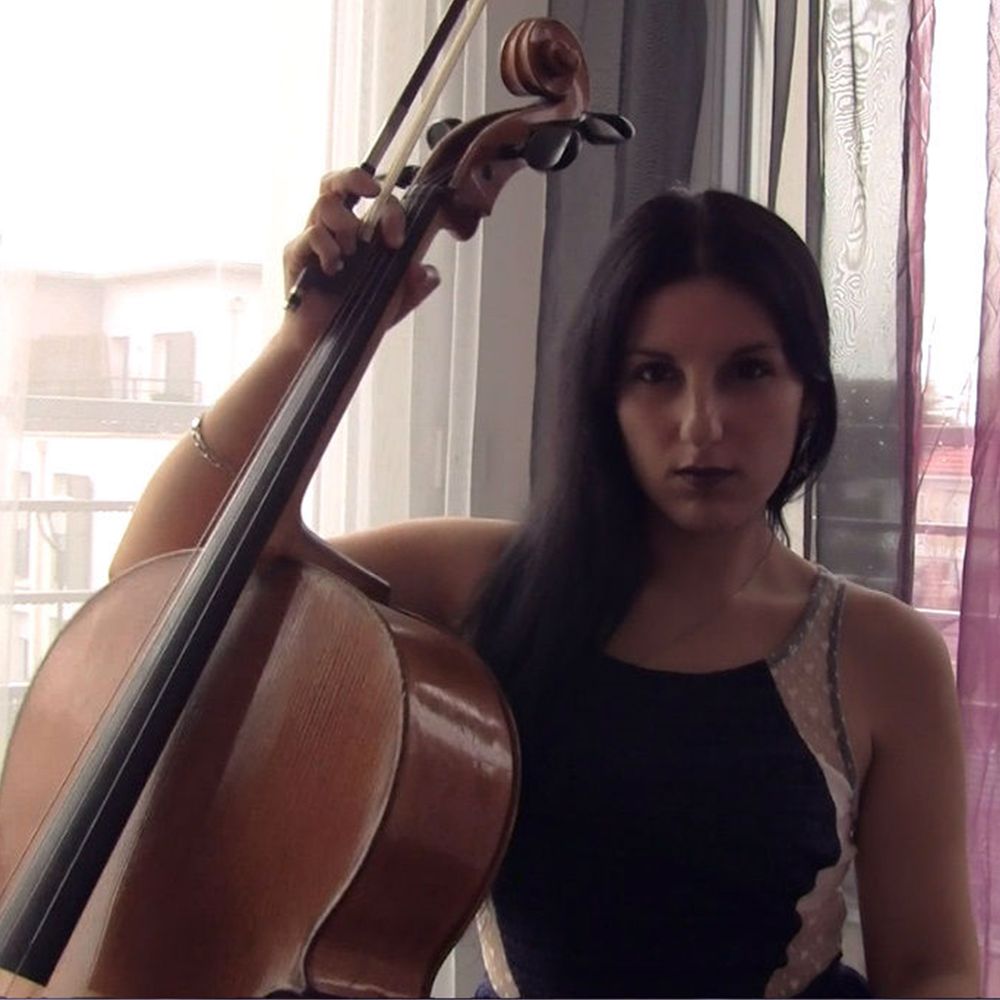 Roxane Genot
An Exquisite Artist fearless of pushing the edge
Roxane Genot is a classically-trained French session cellist based in Paris. While being active in the trailer music industry, her main interest and focus is turned towards video game original soundtracks. Among her most notable works are her cello parts in the video games Lyra, Stranded Deep, Exhalted 3rd Edition, Eitr and Wolcen: Lords of Mayhem (for which she recorded as a soloist with the City of Prague Philharmonic Orchestra). Roxane is also well-known for her recurring collaborations with English pianist TPR, with whom she recorded "Memories of Fantasies" (an album based on Final Fantasy soundtracks) and "Peaceful Days" (a collection of VGM covers from several video games). Celtic and medieval music being her massive source of influence and inspiration, Roxane is also known for writing and recording her own arrangements of video game and film music in this hybrid genre (some of which including her "Kingdom Dances" all-cello albums).
Official facebook page Click Here
432Hz Miracle Healing Music 
Ancient Healing Frequency - Positive Energy Cleanse - Detox Your Heart with 639Hz Solfeggio Frequency. Peaceful, empowering and soothing music and nature to nurture your mind, body, and soul.
Supporting and empowering you on your life journey. Music is tuned to 432Hz and contains the 639Hz Solfeggio frequency. These frequencies have a specific healing effect on your subconscious mind. 
432Hz Music Resonates inside our body, releases emotional blockages and expands our consciousness. 432Hz allows us to tune into the wisdom of the Universe, Divine Intelligence, and our Soul. It creates Unity instead of separation. It expands our hearts and makes us more compassionate and loving. One thing is for sure. A person who resonates with love have inner peace – and this is the starting point for a world where we live in Unity, Peace and Harmony with each other and Mother Earth. Spirit Tribe Awakening We are here to serve you. To Inspire, Uplift and spread Positive Energy through music and Intention. To support you wherever you are on your journey. Co-creating more Peace, Love, and Happiness in your life, and the millions of people connecting with us. All our music (self-composed and licensed from other composers) is tuned to 432Hz and 528Hz, and contains Solfeggio Frequencies; Miracle Tones that Heal, Change and Transform low vibrational energy (negative energy). Letting go of negative thoughts and emotions. Recharging the LIGHT within you. Refueling mind, body, heart and soul with Powerful Positive Energy that aligns you with your Innate Power, Potential and Resources. When you RAISE YOUR VIBRATION you also help to raise the collective vibration of our beautiful planet and all life on it. You are important. You are important to this planet. You are valuable. You are a beautiful expression of Life. Powerful BEYOND words.
ELISE LEBEC - AWARD WINNER HEAVENLY VOICE, Words By: Elise Lebec